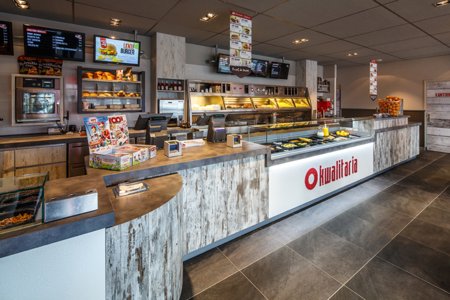 Business and operational plan
Franchise Friendly Concepts  (www.franchise.kwalitaria.nl) is the largest independent food franchise company in the Netherlands with circa 250 fast food outlets throughout the country.
owning the brands and fast food formulas; Cookers, Kwalitaria, Smulwereld and some 250 locations .
Our assignment: Develop a business and operational plan aimed at growth in the number of franchisees and commercial feasible fast food outlets. The project involved:
Redefining the franchise proposition and partnership models;
Development and implementation of new franchisees generating sales strategy, instruments, protocols and processes;
Reorganisation of the commercial organisation;
New websites and communication strategy towards potential franchisees.