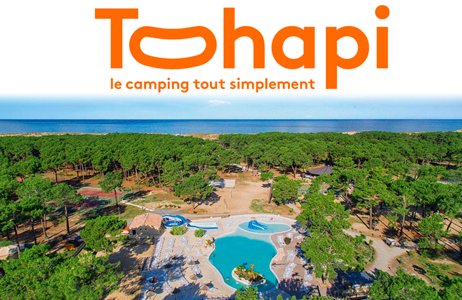 Holiday rental operation Northwest European markets
Vacalians Group (www.vacalians-group.com) is in terms of business scale, market leader in the European campsite industry. With the brands Tohapi and Canvas Holidays they offer more then 300 campsite destinations located throughout Europe to the holiday market. The Vacalians Group has a capacity of circa 20.000 mobile homes/tents and 5.000 pitches for Recreational Vehicles (RV), caravans or tents.
Our assignment:  Vacalians Group has in the period 2010-2016 outsourced the full rental commercial operations in the Dutch, Belgium, German, Austrian and Scandinavian market to the TLC Group. TLC Group did the set up and operational management of a dedicated local sales and marketing organization in Rotterdam-the Netherlands. After the take over of Canvas Holidays by the Vacalians Group, did TLC Group insource the operations back into the Canvas Holiday organization.  Resulting in a new organization and operation that became within the Vacalians Group responsible for Northwest European markets. In the period 2010-2016 did the TLC Group achieve yearly a strong double digits percentage rental revenue growth for the Vacalians Group.
The operation involved the set up and strategic and operational management of:
Branded Dutch and German language real time booking website and online marketing to generate web traffic and bookings;
Third party sales distribution channels via tour operators, travel agencies, OTA's, etc.
Consumer joint promotions;
Multi-language call center and back office organization;
Yield, revenue, pricing strategy.